Frame: Similar to a square, the interior is hollow, and the blank space just fits the commonly used photos. It is mainly used to locate the four sides of a photo and enhance its beauty. It is also conducive to protecting the quality of the photo, such as a photo frame with glass, which can prevent the photo from discoloring and yellowing. It is a decorative item. If you choose frameless, then we will roll it up and ship it to reduce creases.
Made of SPF wooden: 
SPF is obviously white wood, with a bright and clean appearance, color ranging from white to light yellow, fine and straight lines and smooth texture. With high strength to weight ratio, it is famous for its excellent operation performance. It has a very good nail holding force and is easy to operate by hand and electric tools. Good adhesion, painting, and coloring. Kiln-dried wood is used as structural framing material in all types of buildings: residential, commercial, industrial and agricultural.
The main uses of wooden frames are 2 types:
1, Make decorative materials, such as decorative materials for suspended ceilings. Can also be used to enclose walls and doors.
2, Make the outer packaging of items, such as the borders of paintings, the borders of photos, the borders of mirrors, and so on.
The framed canvas works come ready to hung
How should we use and protect the frame every day?
The frame is more delicate and needs to be taken care of, because it is only used for viewing, not if it is a tool.
1. The use occasions are indoors, it is best not to place them in the open air.
2. Avoid places with high temperature and long-term sunlight.
3. It is best to use alkaline detergent when cleaning, do not use washing powder water.
The meaning of the frame: To protect the canvas art works, should purchasing the frame, the various uses of the art works will become very convenient. Therefore, it is necessary to purchase framed canvas art works. If you buy the framed canvas, we will customize a suitable frame for you according to the size of the canvas you purchased. This will prevent you from buying inappropriate ones on the market!
Ourer Frame
Painted frames are the inner frame. If you need an outer frame, please order this product, we will install the outer frame on the painting.
Material: 

Polystyrene, PS

Size: According to the drawing size, install the four sides of the painting
Color: Depending on the color of the picture, the color of the outer frame is also different. Our painter will determine the color of the outer frame based on the color of the painting. The color of the outer frame is not autonomous, and it is determined by the painter according to the color of the picture
If you need to install a separate outer frame, you will need to purchase an outer frame product. The painters will determine the color of the outer frame according to the color of the painting.
This is the linked of outer frame, if you need to install the outer frame, please order this product at the same time of your painting order: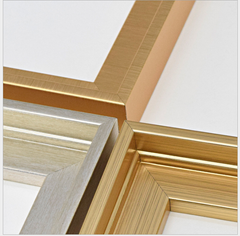 DESCRIPTION
It's a beautiful ornament for your home and office!
How come some people seem to have a perfectly stylish home that everyone raves about?
What makes their living room so desirable to stay in?
And what do they know about interior design that you don't?
The answer is so shockingly simple, it might even surprise you: They have great wall art.
That's right! Their secret is simply hanging cool pictures that evoke pleasant feelings.
And from now on, you can also make your home irresistibly awesome with us.
Everyone will be admiring your sense of style and beg you to hang out at your place.
WHY CANVASGONE?
Because, unlike cheap knock-offs, it's the most premium and unique hand painted canvas wall art you'll ever find.
Every canvas art work is meticulously crafted in-house and hand-drawing in our facility - ensuring the highest levels of quality, and our fresh & unique designs are guaranteed to WOW you and your friends. Plus, it's ready to hang when out of the package.
With CanvasGone, you'll no doubt transform your home into a unique sanctuary that highlights who you are and oozes a feeling of comfort, smooth vibes, and good taste.
In fact, it's never been this easy to turn your living room into the coolest place on the block - perfect for both hanging out with your buddies or enjoying a quiet evening by yourself with a nice glass of bubbly.
You deserve this.
We sincerely help you and make you have a perfect shopping experience!